THE FLOW MILK PASTERIZEUR
ecoPASTO is a device designed for fast pasteurization of milk. It is ideal for cheese and mini-dairies. Fresh milk is quickly pasteurized for 30 seconds and then immediately cooled to the temperature suitable for immediate processing of milk for cheese, yogurt, etc. The whole pasteurization and cooling process lasts only a minute. Thanks to innovative technology, the device is energy-saving and does not need a source of water to operate.
MAin ADVANTAGES OF THE DEVICE
No water is consumed during the pasteurization process. This is only necessary for the primary filling of the hot water tank, where it remains closed in the circuit and also during the sanitation of the machine after the pasteurization has ended.

Thanks to low power consumption, the entire system can be powered from solar panels and operated away from the power supply. Our company offers a pasteurizer alone or integrated into a container station equipped with everything you need, see ecoMILK STATION.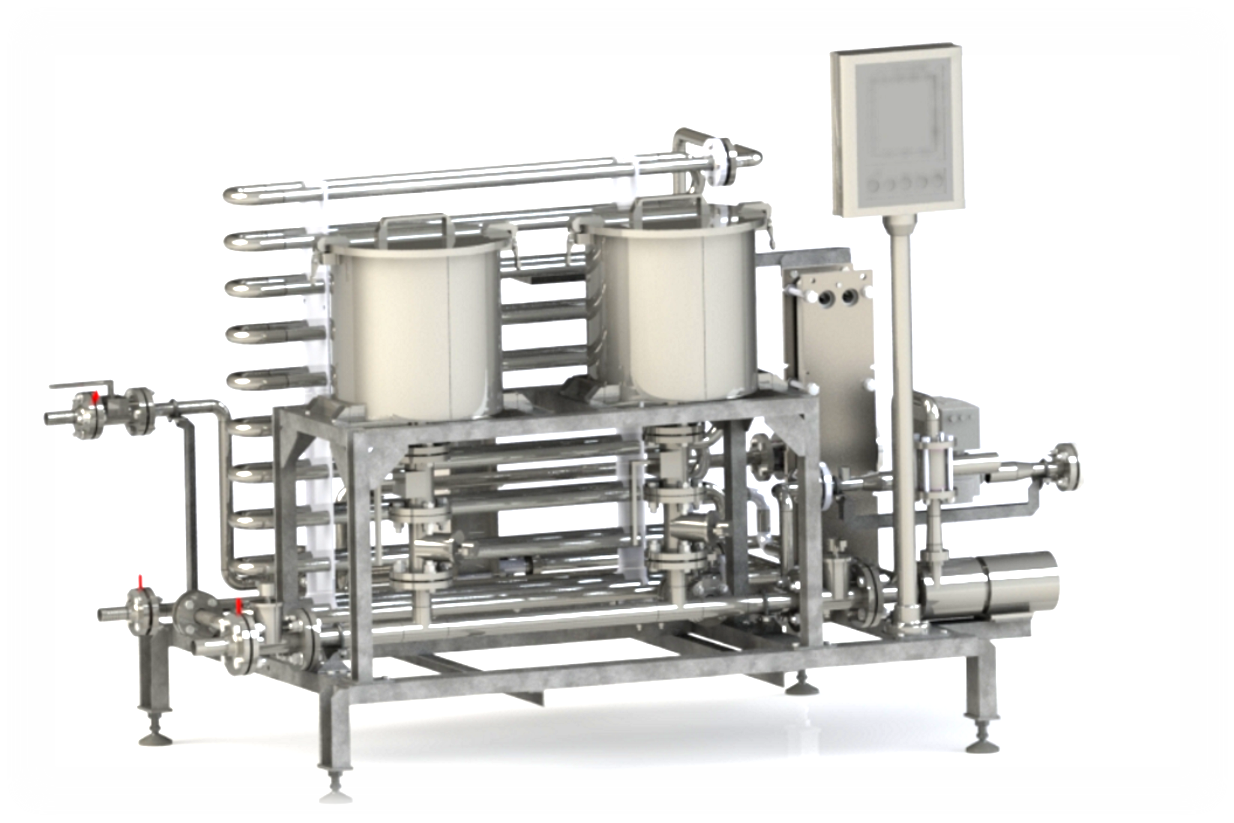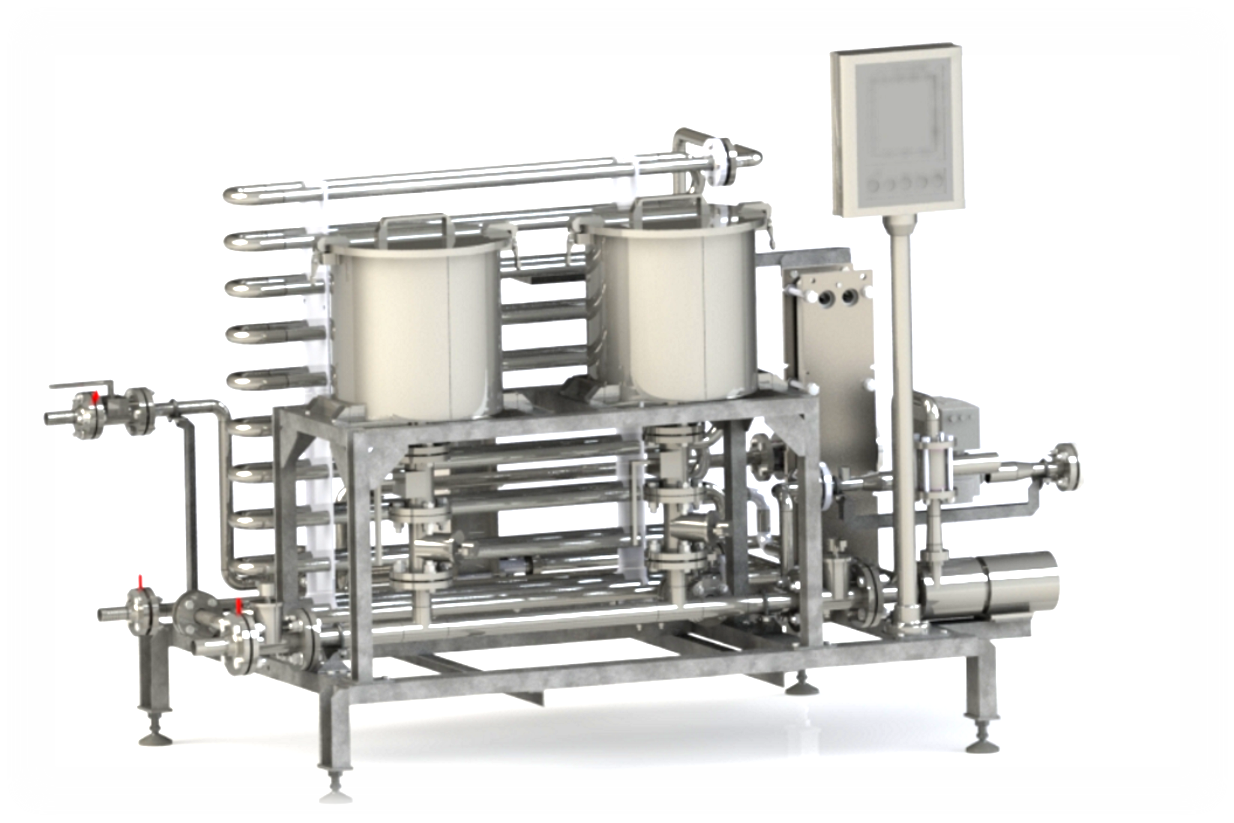 The pasterizer is produced in three variants with power 200, 500 or 2000L/hod. The largest of the pasterizers is equipped with an automatic control system, including a self-cleaning system after the pasteurisation is complete.
Performance at the milk inlet temperature 25°C –

200 l/h

Electric consumption –

230 VAC , 500W

CIP cleaning system –

No

Machine operator / method of operation –

Manual 

Thermal loss on the hot water circuit during pasteurization – 20

°C
Performance at the milk inlet temperature 25°C – 

500 l/h

Electric consumption – 

230 VAC , 750W

CIP cleaning system – 

No

Machine operator / method of operation – 

Manual 

Thermal loss on the hot water circuit during pasteurization – 20

°C
Performance at the milk inlet temperature 25°C – 

2000 l/h

Electric consumption – 

230 VAC , 900W

CIP cleaning system – 

Yes

Machine operator / method of operation – 

Automatic 

Thermal loss on the hot water circuit during pasteurization – 20

°C